How To Choose Wigs
1. Choose The Right Size
Measuring your head size is an important task to endeavor prior to ordering a wig. Here are 5 measurement data you should have to confirm the capsize.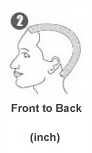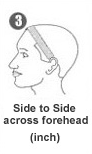 After finishing the 5 measurement data, you can check the cap size for Wigyy wigs below: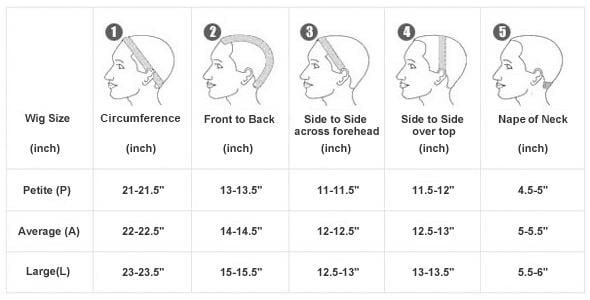 Please Note:
*This is a guide to understanding the capsize.
*It does not mean that each wig comes in all of these capsizes.
*Sizes will vary slightly due to different types of wigs.
2. Choose The Right Color
Hair color is a great way to subtly and sometimes drastically change your entire appearance. The right hair product color can make you look fab with very little effort. Choosing the right color can be a challenge especially for a starter. Follow these steps below and we believe you will find the perfect color.
FIND YOUR COLOR IN OUR COLOR SYSTEM
Wigyy provides various colors for all our hair products and we will continue to update new colors based on the latest trends. Our online color swatches are intended as a general guideline only. Due to individual monitor settings and lighting conditions, actual colors can vary from what you see on your screen. Try to blend a color that is slightly lighter or darker than your own hair as it is likely to look more natural and will add depth and variance to your color.
BLACK COLORS
        Dark Black                         Black                        Natural Black
BROWN COLORS
       Dark Brown                      Brown                          Ash Brown
BLONDE COLORS
                
Natural 
Blonde                    
B
londe
                        Ash
B
londe
Grey
                           Auburn Red